Inspired by Landmark Hospitality Co-Founders Frank and Jeanne Cretella's daughter, Maddy, the new restaurant and bar offers elevated coastal cuisine, craft beverages, and a vibrant atmosphere. Located inside the renowned hospitality group's flagship property off of the picturesque Hudson River, Liberty House, in what once was formerly known as the Liberty House Restaurant, Maddy Rose aims to reinvigorate the space with a fresh, Mediterranean-inspired concept where guests revel in both scenic views and an upscale dining experience.
Boasting unsurpassed views of the New York City skyline, Ellis Island, Lady Liberty, and Liberty Landing Marina. Liberty House, located inside historic Liberty State Park, offers two distinctly unique event spaces complete with private entrances, separate cocktail rooms, ceremony spaces, lush gardens, and outdoor patio spaces.
The Grand Ballroom at Liberty House features 35' ceilings, exposed woodwork, finished metal, and soft, neutral colors, the Grand Ballroom offers the blank canvas of your dreams. Floor-to-ceiling windows, panoramic views, and wrap-around terrace provide a refreshing escape for your guests.
The Liberty Room at Liberty House, Located on the first floor, glass walls open the space to an open-air patio, fire pits, private gardens and, of course, those awe inspiring city views.
Read more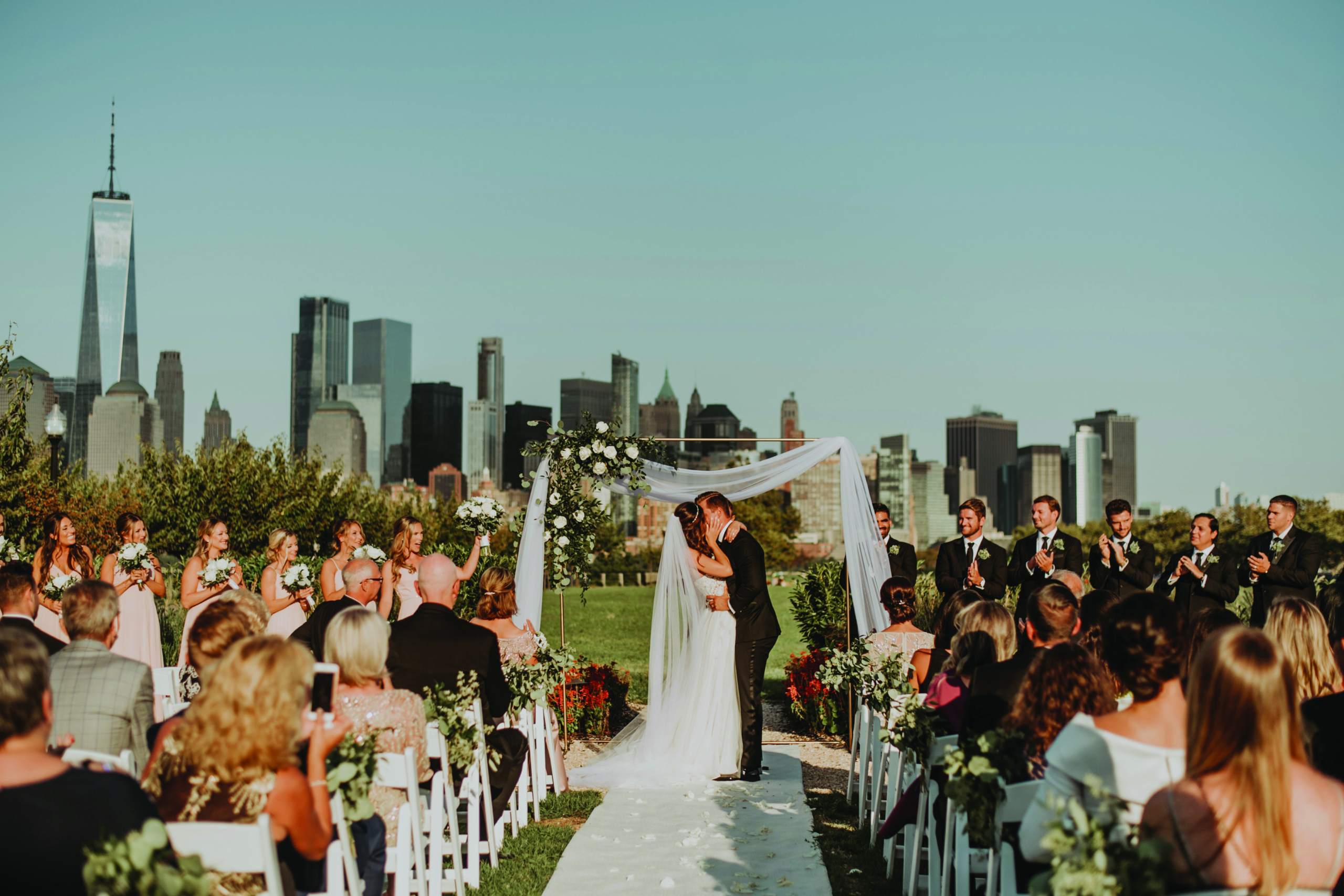 Our team members are Memorymakers – the ones who set the scene for creating exceptional memories – and we specialize in perfecting the art of Fine Dining, Weddings, Corporate Events, On-site Catering, and Destination Events.